Can you believe that the first 6 months of 2018 have come & gone!?! I really feel like the years are speeding by at this point. Anyway, I thought I would give a bit of a 6 month update on the year so far and share what is to come in for the rest of the year…
Travel
I guess I am lucky in that when I look back over the year so far I can say I have travelled a little bit – more so than some but definitely less than others. I try to do one big trip each year with a few, more local ones scattered throughout the year.
In the last 6 months I have been to Melbourne, Sydney & Christchurch plus a couple of local road trips.

Streets of Melbourne. Even though I have been loads before, I love discovering new parts of the city

I always love going home to Christchurch & when I get to go during Autumn, it's even better!

Spring Bluff, west of Brisbane was a perfect location for a day trip over the Easter weekend
In the next 6 months I am heading on a Northern NSW road trip for a week in September and then my big trip of the year to Europe for 4 weeks in November. I would love to go back to Chch for Christmas, or over the Christmas break but that is for my finances to decide.
My plans for the November trip have changed a few times since this post but I am finally happy with the itinerary that I have settled on – which I will reveal in a future post. I also mentioned in that travel plans post that I would be going to Christchurch in September but my mum has said that I don't need to come over for her birthday when I have a big trip planned for a couple of months later, so hence the Northern NSW road trip.
I am pretty excited about this one – I have an itinerary planned out but I haven't booked any accommodation, which is a new concept to me. Basically I know where I would like to go but where I actually stay and how long for is completely up in the air.
Photography
I find that my photography style changes regularly – so does my editing style. But this year I have really tried to focus on street or urban photography, which I really enjoy.

Capturing moments like this – every day life – is one of my new favourite things
I get mad inspired by Instagram posts and one of my favourite new accounts is a young Brisbane based photographer who takes the most amazing photos of Brisbane City, that look like they could be anywhere other than Brisbane.
This is the type of content I'd love to create but I have two things working against me –
1) Lately I am really only using my phone to take photos. That said, the phone can take some pretty amazing photos and I tend to have it with me all the time.
"The best camera is the one you have with you"
Jay Maisel
2) I am a lazy photographer. No seriously, I have been known to not even get out of the car to get a shot! I do like taking photos but sometimes the effort to get the 'perfect shot' is more than I am willing to go through. In saying that, I am also a very flukey kind of photographer. Sometimes I am just in the right place at the right time, and take full advantage of the moment.

One of the lucky photography moments I've had over the years

One of my many "out the car window" photos
Concerts & Comedy
I will not go to a concert for years and then boom.. I will have two within a month of each other. Both very difference concert experiences but both Harry Styles & Imagine Dragons were amazing nights with good friends and fangirl moments.

The one & only Harold Edward Styles

The Imagine Dragons concert was insanely brilliant!
Upcoming, I am heading to Bill Bailey in October. Bill is one of my favourite comedians who tends to come over to Aussie every couple of years and he is freaking hilarious!!! I am hanging out for Danny Bhoy to announce another Australian tour but I did see him in London last year so I guess I can get by for a wee bit longer.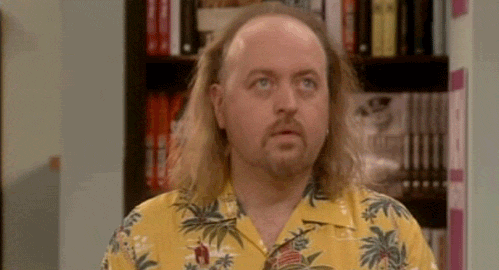 Learning to Love Brisbane
I definitely have a love/hate relationship with Brisbane. I really, really hate it in summer but only because of the heat – which to be fair is freaking extreme! But it is currently winter here and I am loving the city at the moment.
This year I have really tried to see more of Brisbane and to see parts I haven't been before. This has been working pretty good so far but I definitely want to see more over the next 6 months. I am even putting together a Brisbane Bucket List of sorts.

Fortitude Valley "The Valley" is one of my favourite parts of Brisbane to explore

Always on the lookout for street art & Brisbane does have some cool pockets of it around

Teneriffe, a suburb located next to the Brisbane River, is an area that I haven't been before this year.. verdict.. I love it!!

Loved this piece I found at Teneriffe
So there you have it, my 6 month update.
What have you gotten up to over the past 6 months? Do you have something you are looking forward to during the rest of the year?